How Does a Dentist Fix a Chipped Tooth?
December 12, 2019 2:30 am

|
---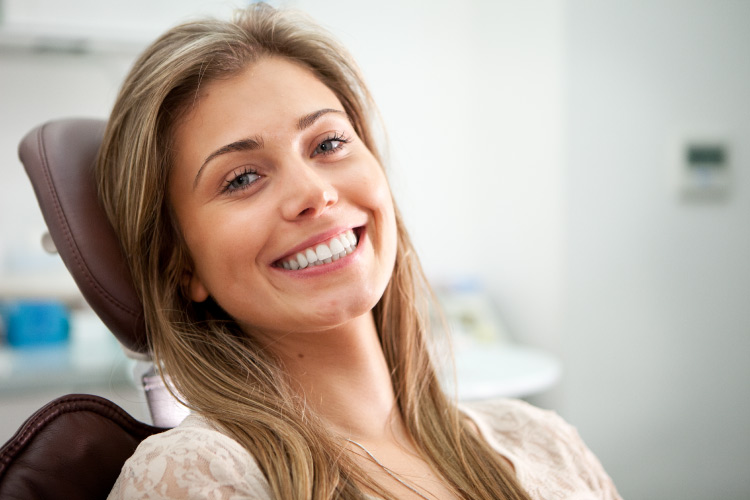 Read on for answers to frequently asked questions about treatment for a chipped tooth!
How Is a Chipped Tooth Fixed?
There are a few different solutions if you accidentally chip a tooth. If it's a small chip, a bonding treatment can be used to repair the tooth. To bond a tooth, an adhesive and tooth-colored resin are applied to fill in the missing area. Then, the resin is shaped to blend in with the other teeth, and hardened with an ultraviolet light. When a front tooth is chipped, some patients elect to use a veneer, which is a thin tooth-colored shell that fits over the tooth. If it's a more serious chip or crack, a custom dental crown might need to be created to fit over the tooth. And if a tooth is cracked due to tooth decay or infection, root canal therapy might be required to preserve the tooth and protect your oral health.
Can a Dentist Fix a Chipped Tooth in One Day?
This depends on how bad the tooth is damaged and which procedure you and your dentist decide is best. If it's a small chip, a simple cosmetic procedure can usually be done to fix it in one visit. Even if your tooth needs a crown, we utilize advanced CEREC® technology to provide same-day crowns that can repair a chipped tooth in just one appointment!
Does Repairing the Chip Hurt?
While leaving a chipped or broken tooth untreated will probably cause additional discomfort and sensitivity, the repair process is virtually painless. If you have dental anxiety or are in a lot of pain, let us know so you can utilize our relaxing sedation dentistry options.
Does a Chipped Tooth Need to Be Fixed?
Even if the damaged tooth doesn't bother you, it's important to come see our expert dentists for an examination. Sometimes a chipped tooth is not an emergency and is only fixed for cosmetic reasons. However, if the chip is associated with pulp damage or a crack that exposes the inner tooth to infection, it could turn into a bigger problem than before. It's best that we take a look at it even if you don't care about its physical appearance. If the damage has made the tooth more prone to infection and tooth decay, you want to get it taken care of so it doesn't require more dental work down the road.
Categorised in: Cosmetic Dentistry, Restorative Dentistry