Get Your Dream Smile with a Full-Mouth Restoration
August 10, 2019 3:59 am

|
---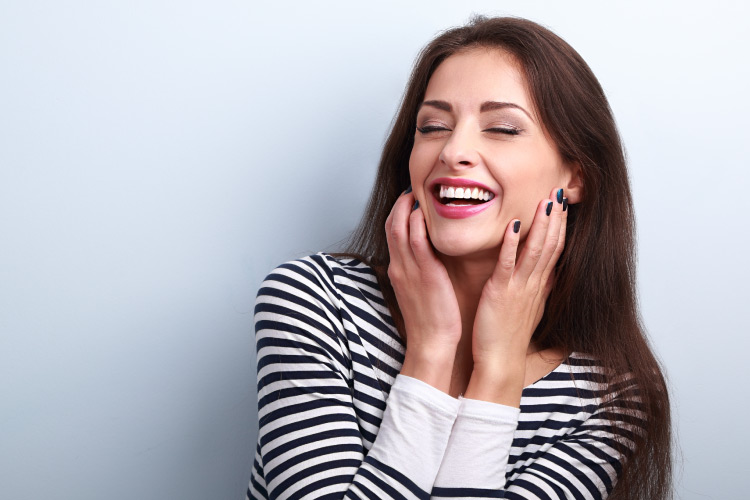 Sometimes it takes more than just a simple, one-off dental treatment to get your smile to the appearance and condition you want it to be in. But don't worry; at Optima Dental Spa, we're used to seeing all different kinds of cases—and we're here to help everyone find the right smile solution. If you are someone whose teeth need a little extra TLC to get back to looking and functioning great, then our full-mouth restorations could be just what you're looking for.
What Treatments Are Involved in a Full-Mouth Restoration?
The beauty of a full-mouth restoration is that there's no single standard way of doing it. Instead, we'll look at your unique case to figure out which dental treatments will be most beneficial to you. Then we can combine them together to construct a beautiful new smile.
Some of the common dental procedures used in a full-mouth restoration include dental crowns, veneers, bridges, and dental implants. Each of these serves a different purpose, from repairing severely decayed teeth to fixing the shape or alignment of teeth to replacing missing teeth altogether.
How Much Does a Full-Mouth Restoration Cost?
Just like how the procedures in a full-mouth restoration can vary widely depending upon the patient, so too can the price. What we can say is that you'll always get a cost estimate before any work begins so there are no surprises when it comes time to pay for your dental care. We also invite you to talk to our team about your different financial options to figure out the best way to afford your treatment.
Ready to Get Started?
The first step toward your new smile just requires a call or email to our dental practice. From there, we'll set you up with a consultation at one of our locations, Lake Oswego or Portland Pearl District. We invite you to tell us what you'd like to change about your smile and/or what's bothering you about your teeth. Then, we can discuss your options and the next steps if you'd like to move forward. So reach out to Optima Dental Spa today! We look forward to hearing from you.
CONTACT US
Categorised in: Cosmetic Dentistry, Restorative Dentistry