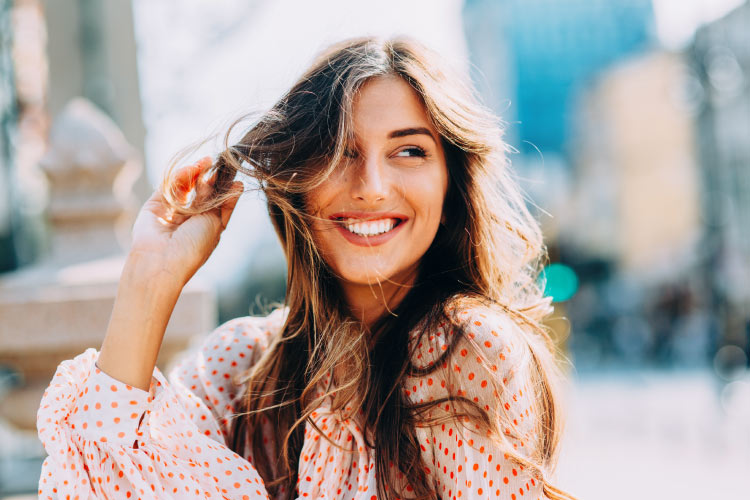 Teeth Whitening for Sensitive Teeth
April 30, 2020 8:00 am

|
---
Professional teeth whitening is a simple process that results in a dramatic transformation with relatively little time and financial commitment. However, many patients are hesitant to get their teeth whitened because they are afraid of causing teeth sensitivity or of exacerbating already sensitive teeth. Here's what you need to know about teeth whitening and sensitive teeth.
DIY Teeth Whitening
Choosing to whiten your teeth at home on your own with a store-bought kit or a do-it-yourself recipe found on an online blog opens the door to potential sensitivity. The issue is that without supervision from a dental professional or without a clear understanding of the ingredients you're using, you may end up risking your dental health in the name of getting a whiter smile. For example, lemon juice and baking soda may seem to scrub away surface stains but they also scrub away your precious tooth enamel in the process. Unfortunately, enamel doesn't grow back! It may therefore not be in your best interest to choose this DIY route, even if its up-front affordability is tempting.
Professional Teeth Whitening
Whether or not you have sensitive teeth, the safest and most cost-effective way to whiten your teeth is to leave it to a dental professional. With a dentist and their team overseeing your whitening treatment, you can rest easy knowing that they've put the proper protocols in place to minimize sensitivity, protect your oral health, and deliver the results you deserve. And if you do experience any sensitivity after your whitening treatment, don't worry–it will be mild and temporary.
Whitening for Sensitive Teeth
Optima Dental Spa offers a variety of cosmetic treatments, including in-office whitening and take-home whitening treatments that are gentle on sensitive teeth. So if you're dealing with tooth sensitivity but still want whiter teeth, we can help you achieve your smile goals at one of our luxurious offices.
Contact Us
Categorised in: Cosmetic Dentistry, Sensitive Teeth